Technology at Progressive Leasing
Chances are you've already learned a bit about Progressive Leasing, but what does it take to be part of our technology team? For one, you must be a curious person that thrives on collaboration and teamwork. If you are, then maybe you should join our band of merry technologists on our adventure to enable innovation and growth across the company.
Interested? Great! Let's learn more about our technology team, how we work, and our culture.
So how do we enable innovation and growth across the company? Well, we curate, build, integrate, manage, support and care for the tools and intellectual property at the core of our company that every team member leverages daily to make a difference in the lives of our customers and retail partners. From the massive databases of financial information to the algorithms that leverage machine learning to analyze them, our mobile apps, web apps, and back-office systems and technology – we're behind it all.
How do we succeed? We're a team. A team of great people who ask questions, challenge each other to work better, and engage in healthy, spirited debates. In today's market, it's not acceptable to be late to the game or miss the needs of your customers and partners, so we embrace that change by using agile principles, but sustainable manner.
We have a lot of fun solving problems together. We make amazing things. We also take smart risks and make mistakes. How else can you expect to invent, innovate, and learn?
Why do we do all of this? Because every member of the team wants to make a difference in the lives of people.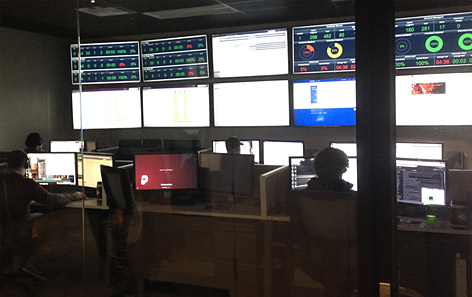 If you know about these technologies, then we should talk:
Android NDK
Angular
AWS
C#
Docker
Express
Kraken
NGF
NginX
NodeJS
Objective C
Octopus
Power BI
Powershell
R
Redis
SaltStack
ServiceStack
SIP
Splunk
Swift
Vagrant
Virtual replication
Virtualization